Why Sanwa Makes the Pandora Box Arcade the Best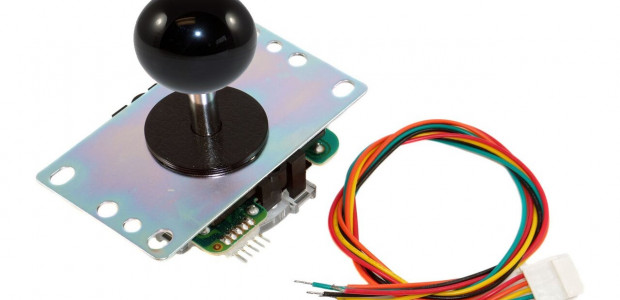 ​Sanwa Denshi Kiki Kabushiki Kaisha… wait, what? Ok, let's simply call it 'Sanwa'. Sanwa Denshi is a Japanese Electronic Company that specializes in making high-end electronic equipment.
As of today, Sanwa manufactures a wide diverse variety of wireless electronics, including arcade machine parts. It is worth noting here that it started its journey in 1959, pioneering the research and development of remote-control devices.
Alright, that's enough for the history lesson. For the purposes of this article, let us see how Sanwa arcade parts, like the SANWA JLF-TP-8YT joystick, improve the Pandora Box Arcade gaming experience and why Sanwa makes the Pandora Box Arcade the best!
Why Choose Sanwa Parts
Arcade machines come with their own control buttons and joysticks for arcade gaming. More often than not, due to the reckless wild button stomping and joystick movements, the controller parts often get broken down and hence become dysfunctional.
Even though arcade companies may provide the service of ordering additional buttons and joysticks, this is often not the popular choice among arcade gamers. Mainly because they will get broke yet again.
Furthermore, there is another company that specializes in making arcade machine buttons and joysticks that are, undoubtedly, of superior quality to the original arcade machine buttons and joysticks themselves. The Sanwa Electronics!
Having Sanwa arcade parts for your arcade cabinets improves the overall gaming experience. As arcade cabinets became obsolete and home arcade gaming became a possibility, Sanwa started making buttons and joysticks for the home arcade consoles, such as the Pandora Platinum, as well.
They bring all of the same advantages over home arcade consoles that they had over the original bulky arcade cabinets' controllers. Let us see some of the benefits in a bit more detail. We will place the Pandora Box Arcade home console as our specimen here.
1: Sanwa Parts have Better Grip​
This is the number 1 reason why Sanwa makes the Pandora Box Arcade the best. Having a better grip over the controller buttons and joysticks improves the overall gaming experience. There is not any slip of fingers or mis-presses due to a lack of grip over the buttons. Moreover, a Sanwa joystick enables arcade players to make slick in-game movements without having to hold the joystick too hard which may break it.
2: Sanwa Parts are of High Quality
Another reason why Sanwa makes the Pandora Box Arcade the best is that the Sanwa parts are of high quality and hence feel good in your hands. This might sound something silly to you, especially if you are new to gaming, or do not get much involved in the game. However, for professional gamers and those who tend to immerse themselves in any game, having high-quality controllers that feel good in their hands is very important to them.
Why do High quality and better grip matter?
More often than not, in international gaming competitions, you will definitely see Pro Gamers bringing their own high-quality controllers with them only because they are accustomed to them and these controllers have a better overall grip on their hands. Sounds ridiculous to you? Then ask a Pro Gamer yourself. You'll come to believe it.
Sanwa parts are of high quality and live up to its promise of delivering an ultimate gaming experience to its arcade gaming players.
3: High precision of Sanwa Parts
How can I forget this? After all, it is the high precision of in-game movements that gives one an edge over the opponent. In a shooting game, for instance, how can you defeat your opponent, standing afar and hence appearing small on the screen, if you just cannot get your weapon to be aimed over him?
This is where precision comes in. Even the slightest movement of Sanwa Joysticks accounts for some in-game movement. Having Sanwa parts on your Pandora Box Arcade takes your retro gaming to the next level. This is why Sanwa makes the Pandora Arcade Box the best it can become.
4: Sanwa Parts Durability
Now, this factor is very concerning for those gamers who are tight on their budget and cannot afford to order another set of arcade buttons and joysticks every time it gets broken.
Sanwa has established its reputation among the arcade gaming community because of its highly durable arcade parts. When you order Sanwa parts for your Pandora Arcade Box, you can forget the worry of ordering again because these Sanwa parts for your arcade machine are here to stay.
Sanwa parts are designed to tolerate high finger-stomping and wild joystick movements without breaking any sweat!
5: Color Variety in Sanwa Parts
While the arcade buttons and joysticks manufactured by the concerned arcade hardware manufacturing company always come in the same color design to ensure consistency with their arcade cabinet or arcade home console, Sanwa takes a different approach here.
It offers its customers a wide range of colors designed to appeal to their desires. Do you want yellow arcade buttons and black arcade joystick, or maybe white arcade buttons and blue arcade joystick, or maybe some other combination? The high chances are, they are already available AND in stock!
6: Sanwa Parts Economical Price Tag
So, coming to my last point. If the Sanwa part improves one's arcade gaming experience this much, they sure would cost a fortune… right?
Due to the high demand and large-scale manufacturing of Sanwa parts, along with the concept of catering to its users as much as possible, Sanwa Denshi has kept its Sanwa parts for the arcade machines much more economical.
You can always find Sanwa parts at online stores like here at Pandora Box Arcade Platinum.
Time to Upgrade to Your Pandora Box Arcade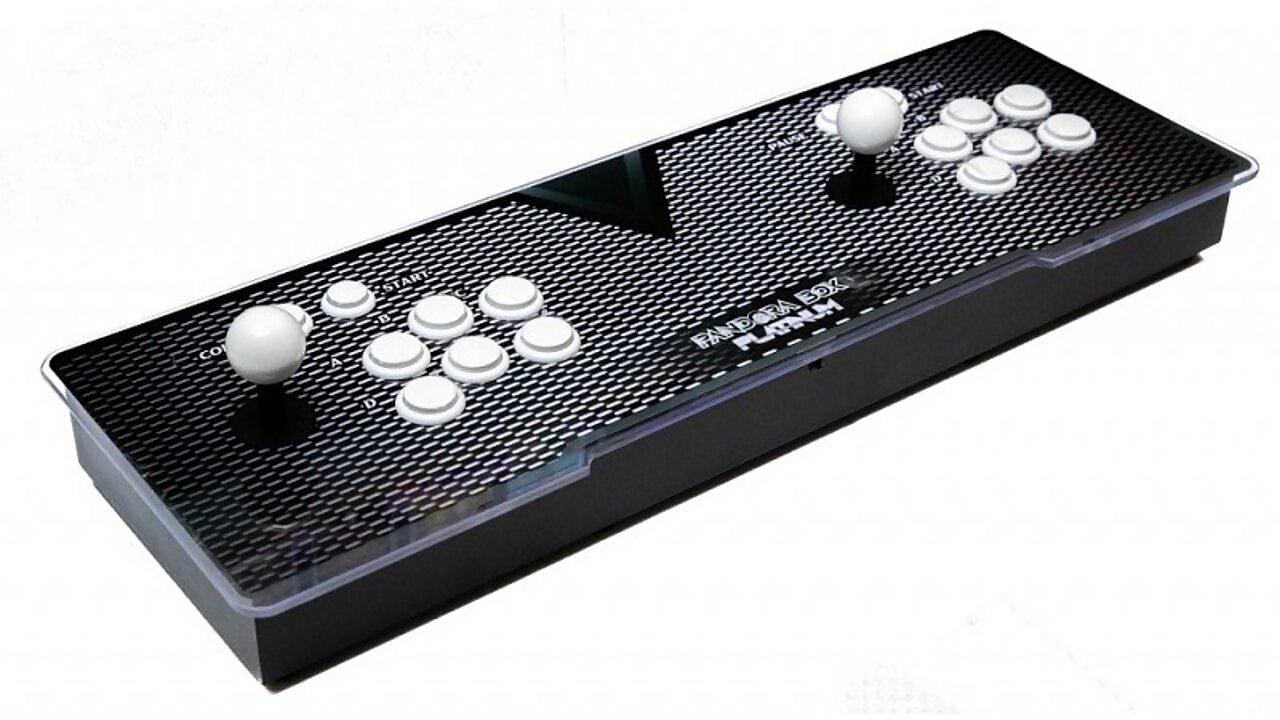 Now that you have seen how Sanwa parts improve the home arcade gaming experience, it is high time you order one.
If you do not know about Pandora Box Arcade then read on to find out. It is a home arcade console that delivers a high-end retro gaming experience to its users. Due to its strong hardware and intelligent software combination, it seamlessly powers up the 4 decades of retro games.
Yes, all the way back to the 1970s! And this just does not stop here. Among various other benefits that Pandora Box Arcade has over its competitors, you can also upgrade your Pandora Box Arcade to take your retro gaming experience up a notch.
Since Pandora Platinum is already the best home arcade console, having Sanwa parts on it is only going to take your retro arcade gaming to the next level! This is why Sanwa makes the Pandora Box Arcade the best.
It is just like the all-powerful Optimus Prime bringing his weapon-filled truck to fight against the evil deceptions in a cool way…
Did you get the reference? If not, then it is enough to know that it's a scene description from Transformers 3: Dark of the Moon movie.
Pandora Box Arcade Gaming News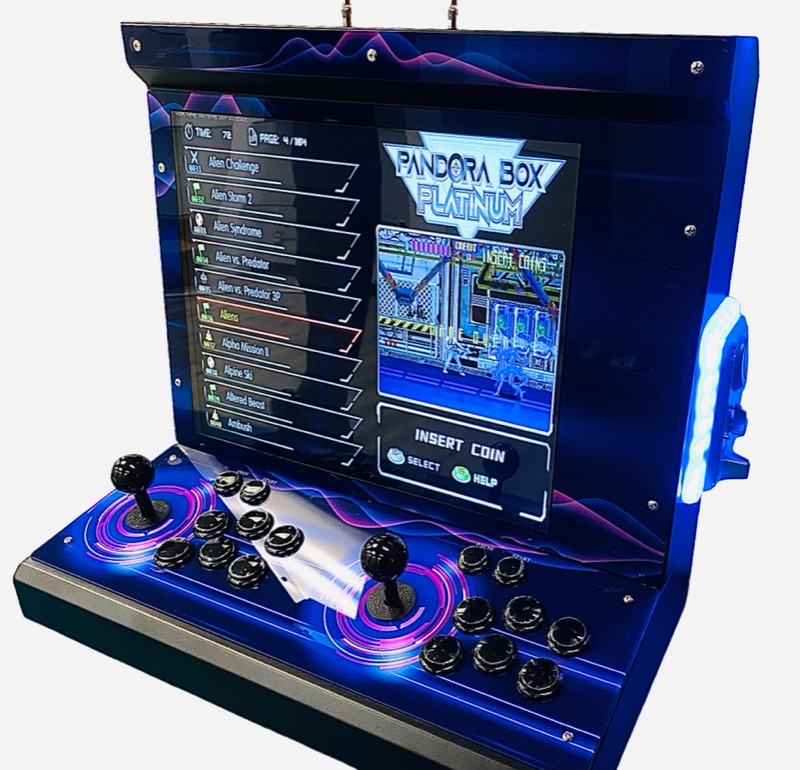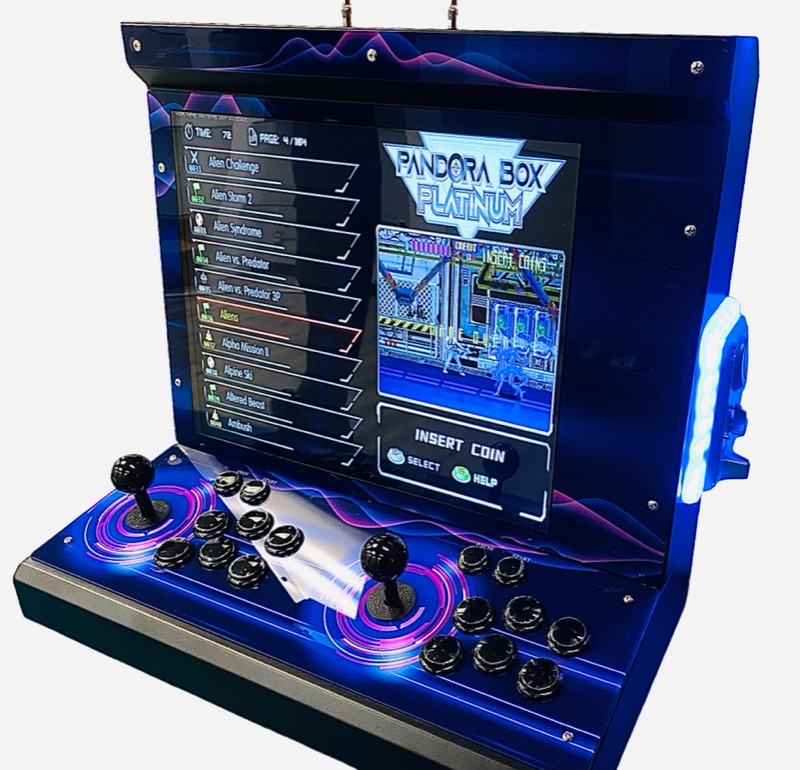 Arcade has come a long way. Embrace the latest tabletop arcade by Pandora Platinum which is the ultimate arcade evolution conforming to modern-day standards. ...