The Latest Tabletop Arcade by Pandora Platinum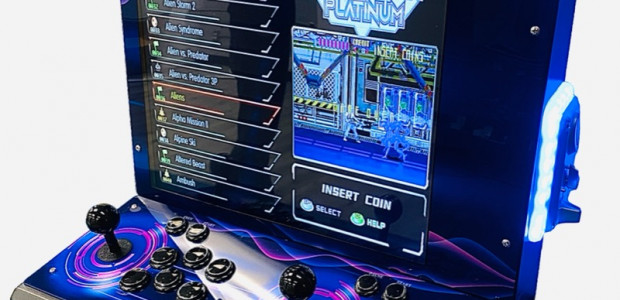 Even though the arcade era is long gone, a spark of renaissance is being lit by a few retro enthusiasts. One such example is the latest tabletop arcade by Pandora Platinum.
If you are wondering why some people are so crazy about the arcade cabinets then, my friend, you are not alone. Why do millennials love buying tabletop arcade platforms and keep playing pixelated video games?
It turns out there's more to it than meets the eye!
The Road to Arcade Gaming | A Quick Overview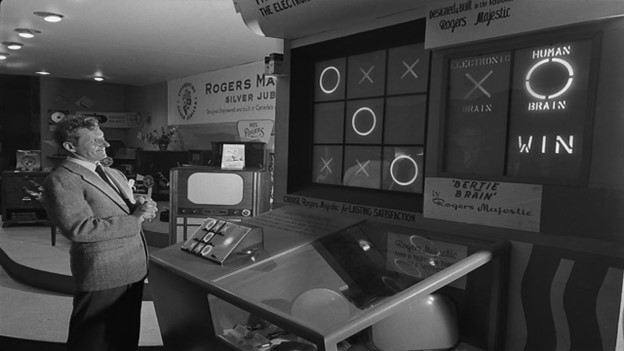 The Gaming Industry has its roots as far back as 1950 when the first ever electronic video game was built. It was called Bertie the Brain and was developed in Toronto by Josef Kates for a Canadian National Exhibition. Bertie the Brain was essentially the electronic version of the traditional tic-tac-toe game assembled into a large gigantic arcade cabinet.
This iconic invention paved the way for the development of later games and cool ideas that soon followed. Initially, it was a slow start since the arcade cabinets were too large to easily move around and weighed tons. Moreover, they were simply out of the range to be affordable at an individual scale and not popular enough among the masses yet to consider building arcade gaming hubs.
The Arcade Era of the 70s and 80s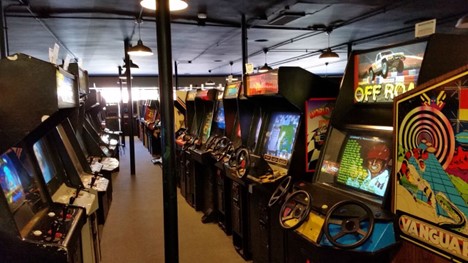 As technology progressed in the 70s and 80s, smaller-sized cabinets were made a reality. Consequently, more and more cool gaming ideas poured in. The novel concept of video games compounded with the affordable pricing at the arcade gaming shops stole people's attention.
It should be noted that, even though these arcade cabinets were portable, they were neither smaller enough nor cheap enough to be kept at home. These arcade machines could only house one game per cabinet. So, even if some people could afford arcade cabinets, they would have to fill their entire home just to play a handful of games!
Anyways, as more people, particularly teenagers, started going to arcade hubs to spend their leisure time, the era of arcade gaming officially dived in. The concept of the "arcade era" boomed in the 70s and 80s when the game developers were hot on making video games and, with each passing day, more arcade cabinets got rolled out.
The Lost Nostalgia
However, the technology continued to ever progress and, consequently, the arcade era could not stand against the tests of time.
Soon, the idea of home gaming consoles, such as Nintendo and Sega, became a reality in the 1990s, and by the 2000s, the arcade cabinets were all but lost to nostalgia.
The home gaming consoles were even smaller, much more affordable, and could house any number of games given enough storage was available.
The Latest Tabletop Arcade by Pandora Platinum
Now, this is where the latest tabletop arcade by Pandora Platinum comes to the rescue! It brings about the renaissance of the long-dead arcade cabinets right at your doorstep. And that, too, at an affordable price tag!
Before you judge the price tag, bear in mind that the then arcade cabinets averaged around thousands of dollars each and could only run one fixed game per cabinet. And all of that came in a large-sized heavy-weight hardware body.
When compared with $479.9, this price tag seems feather-light!
Let's see what makes the latest tabletop arcade by Pandora Platinum such a lucrative buy and why it is so captivatingly perfect!
- Powered By the Dedicated Pandora Box Arcade Hardware
The latest tabletop arcade by Pandora Platinum is powered by none other than Pandora Box's dedicated cutting-edge arcade hardware. Gone under thorough testing to optimally function in diverse situations, this tabletop arcade solves many issues prevailing with other modern tabletop arcades.
Thanks to the highly efficient system software, you can play on the tabletop arcade for hours without any game-lagging issues. The abrupt crashes, screen tearing, audio bugs, and unresponsive games are now a thing of the past.
- Tabletop Arcade Is Highly Portable
Unlike ALL of the old-generation of arcade cabinets, the latest tabletop arcade by Pandora Platinum is extremely portable. As the name suggests, you can literally place it on any surface, be it a kitchen counter, marble floor, study desk, or even your bedside table!
From the very start, it is designed to be easily moveable. Do you want to play arcade games in your room? Simply carry it to your room! Do you want to take it to your friend's house? Put it in your car and drive over to your friend's house!
And just like that, you have seemingly infinite advantages to benefit from its portability.
- It Runs ALL the Arcade Games
Pandora's latest tabletop arcade is a deadly powerhouse that is capable of powering ALL OF THE 4 DECADES of arcade video gaming. And this is not a small list by any means!
All the arcade games from the 60s, 70s, 80s, as well as 90s, are able to be seamlessly played on Pandora's new tabletop arcade. Modern technology has made it possible to jam-pack a ton of processing power onto a tiny hardware chip.
And this latest portable arcade cabinet exploits the most out of this. You have an endless sea of pre-installed arcade games on it. You name it, you have it!
- Tabletop Arcade Supports 2-Player Gaming
Back in the arcade era, it was common to see arcade cabinets having in-built controllers for 2 or more players.
This was because the majority of arcade games were best enjoyed when played with friends or against friends. Some super-hit examples are Mortal Kombat 2, Super Mario Bros, and X-Men.
For much the same reason, the latest tabletop arcade by Pandora Platinum comes with 2 in-built controllers for multiplayer games. This ensures that you extract the maximum fun out of these arcade titles!
- It Comes with State-Of-The-Art Design
Moreover, the latest tabletop arcade by Pandora Platinum is truly a breathtaking sight to behold.
Its artistic design steals the attention of every passerby and onlooker. Just a small glimpse at it makes people want to buy it! Its sleek body and sharp corners give it a solid crispy look.
For gamers appreciating hardware looks in video gaming, this tabletop arcade is a must-buy for a top-notch aesthetic arcade gaming experience.
- Tabletop Arcade Provides a Real Arcade Experience
In addition, Pandora's latest tabletop arcade comes with traditional joysticks and arcade buttons resembling the original arcade cabinet. Playing on Pandora's tabletop arcade is nothing short of playing on a regular arcade cabinet.
Now, this comes across as a love letter to all millennials out there who are craving a real arcade cabinet experience!
Moreover, the joystick controller and arcade buttons can be further upgraded with the well-renown Sanva Parts. If your hands do not get a good grip on the traditional joystick and arcade buttons, you can always upgrade them with the Sanva Parts.
- Coin-Operated Tabletop Arcade
And who can forget the coin-operated functionality of the original arcade cabinets? In keeping in view to providing the real arcade experience, Pandora's latest tabletop arcade also has coin slots.
Insert a coin as you would in any real arcade cabinet and enjoy the most real arcade experience!
- It has an HD Display
Since arcade games are age-old now, trying to play them on modern display screens often results in screen tearing problems. Moreover, running them on modern software also results in audio glitches, sudden crashes, as well as in unresponsive games.
The latest tabletop arcade by Pandora Platinum resolves all of the above-mentioned issues. It smartly upscales all of the arcade games without any screen tearing while also maintaining a High-Definition display. The efficient Pandora System Software ensures that none of the audio glitches, sudden crashes, and unresponsive game issues is experienced.
- Pandora's Tabletop Arcade Is in Limited Supply
Because of all the points mentioned above, the latest tabletop by Pandora Platinum is quickly getting sold out. If you are from Generation Z and have never played arcade titles before, this is your golden opportunity now!
Arcade games are unlike any other modern title and promise the fun of a lifetime. If you have not played these games before, believe me, you are missing out on the golden age of video gaming.
Let's take a look at some of the most popular arcade games below.
10 Most Popular Arcade Games
Here is a top 10 list of some of the most popular arcade games playable on the latest tabletop arcade by Pandora Platinum.
1) Street Fighter 2: Championship Edition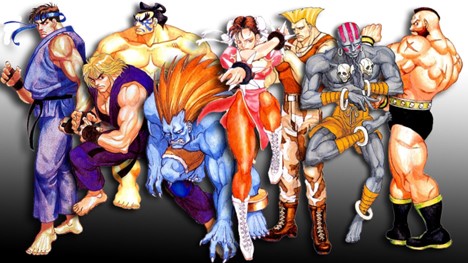 Street Fighter 2: Championship Edition is a 1992 arcade game developed by Capcom. In this fighting game, you get a one-of-a-kind intense PvP experience. It has a 12-character roster and is one of the most popular arcade titles.
The Championship Edition of the game improves on many existing elements as well as introduces new graphics, sprites, and artwork. In the Championship Edition, you now have the ability to play mirror matches.
The 4 unplayable boss characters in the original Street Fighter 2 are now playable characters. Moreover, the fighting momentum has also significantly increased in the Championship Edition.
2) Rygar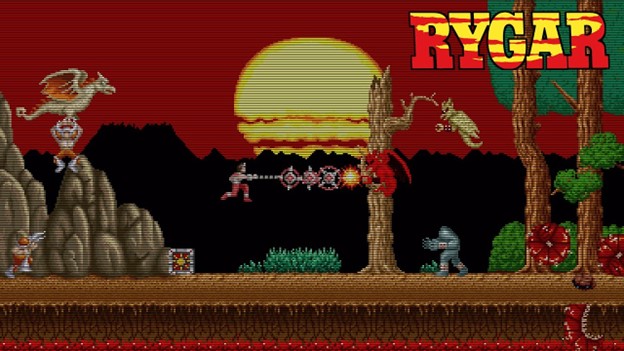 Developed in 1986 by Tecmo, Rygar takes players on a journey to save humanity from the evil king, Ligar, who is hellbound on oppressing humans of Argool.
Assuming the control of a long-dead legendary warrior who is the only hope for humanity, players set out on a perilous adventure. This long-dead warrior is no one other than Rygar himself. He was prophesized long ago to come back from the dead and finish off Ligar with his ultimate weapon, Diskarmor.
Incorporating a rich set of attack and movement capabilities, this side-scrolling platform game, Rygar, takes players on a risky venture through hostile environments filled with the deadly minions of Ligar.
3) Teenage Mutant Ninja Turtles: Turtles in Time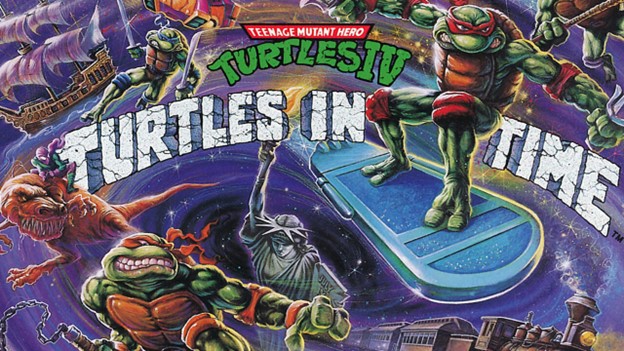 Teenage Mutant Ninja Turtles: Turtles in Time is a 1991 arcade video game developed by Konami. It features 4 distinct turtles, each with its own strengths and weaknesses.
The game starts with a cut scene when the Turtles are watching the television on a Sunday evening. Both Krang and Shredder jump into the scene where Krang steals the Statue of Liberty.
The arcade game begins in the New York streets and then progresses further to different locations from there. The different levels take players through various historical eras as Shredder sends the Ninja Turtles through a time warp.
4) Rolling Thunder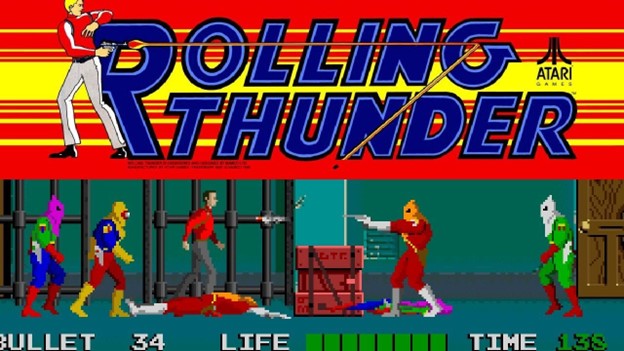 For fans of run-and-gun action shooter games, Rolling Thunder is one of the best go-to arcade games from the 80s era. It was developed by Namco and released in 1986.
Players assume control of Albatross who is a member of the World Crime Police Organization's "Rolling Thunder" espionage unit. The organization's female agent, Leila Blitz, has been kidnapped by a New York-based secret society known as Geldra.
The game plot revolves around rescuing her. The rescue operation takes players through a journey filled with the minions of the Geldra Leader who will stop at nothing to stop Albatross.
5) Soulcalibur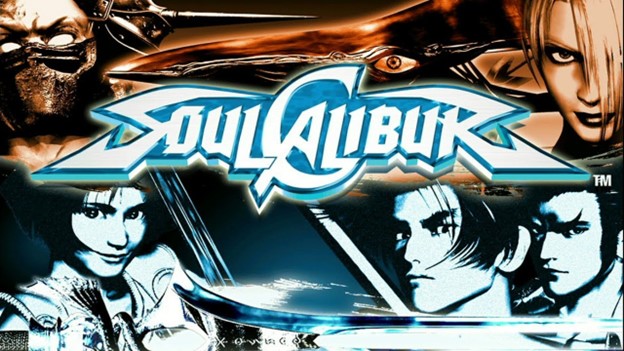 Back in the time, Soulcalibur brought a revamp to contemporary fighting video games. Instead of regular punches, kicks, and related combos, Soulcalibur added swords in battle showdowns.
Soul Calibur is a hit-famous fighting arcade game developed by Project Soul in 1998. The game introduced 2 new gameplay elements: an eight-way run in a 3D battlefield and a forgiving buffer.
Soul Calibur features a 19-character roster and the story revolves around a legendary Soul Edge sword that is in the hands of Nightmare who slaughters people with it to satisfy the blade's bloodlust.
6) Arkanoid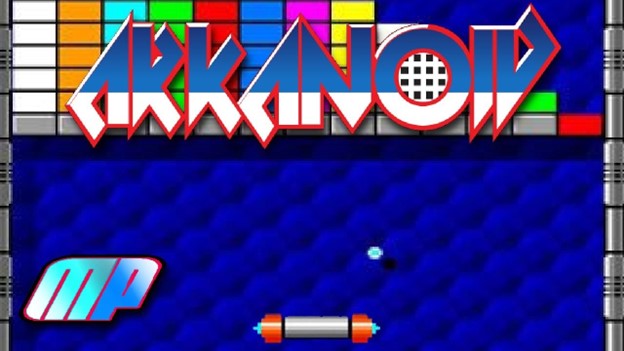 Arkanoid is a unique genre in arcade gaming. It is a commercially hit arcade title that was developed in 1986 by Taito.
Arkanoid game plot revolves around a starship that is attacked by a mysterious object, known as DOH, from space. The starship ejects Vaus and then the game begins.
Arkanoid mechanics are very simple and easy to understand. There is a paddle-shaped shaft, known as Vaus, a block of bricks, and a ball that is used to break the bricks without letting the ball fall downwards into the bottomless pit.
There are a total of 33 levels that the players have to clear in Arkanoid.
7) Bubble Bobble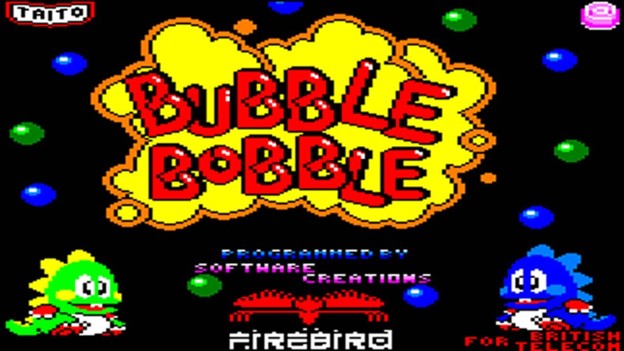 Developed by Taito, Bubble Bobble is a 1986 arcade game that features 2 cute-looking Japanese-style inspired cartoons.
These two cartoons are Bubby and Bobby who have been turned into dragons by Baron Von Blubba. The evil boss has kidnapped both of the brother's girlfriends.
Setting out to rescue their girlfriends, the 2 brothers pass through 100 stages where each stage is filled with enemies. Bubble Bobble has a couple of unique conclusions and several hidden levels that get unlocked when certain conditions are met.
8) King of Fighters '98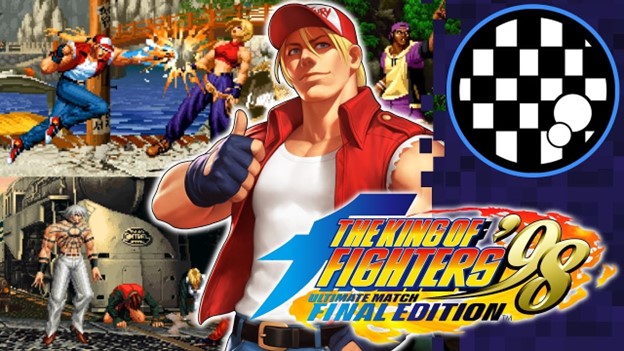 King of Fighting games needs no introduction. Since their inception, these games have largely dominated the arcade action-fighting games. King of Fighters 98 is the fifth installment in the KOF series developed by SNK in 1998.
Except for some minor changes, almost everything is the same in the King of Fighter arcade games. The basic gameplay is very much similar to the previous installments of the series.
The primary aim is to completely drain all of the opponents' health bars before the timer runs out. If the timer has run out and neither of the team is defeated, then the team with the highest health becomes the winner.
9) Metal Slug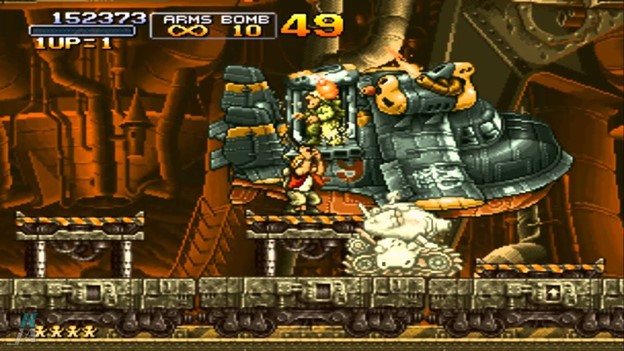 Developed by Nazca Corporation in 1996, Metal Slug is a one-of-a-kind run-and-gun arcade video game. The game takes place in a future setting set in the year 2028.
Players assume the role of Marco Rossi and Tarma Roving who are part of Peregrine Falcon Strike Force soldiers. They fight against the forces of the Rebel army led by Donald Morden to prevent a new world order establishing.
There are a total of 6 missions that take place across diverse places such as forests, garrisoned cities, snowy mountain valleys, military bases, as well as canyons.
10) Gauntlet Legends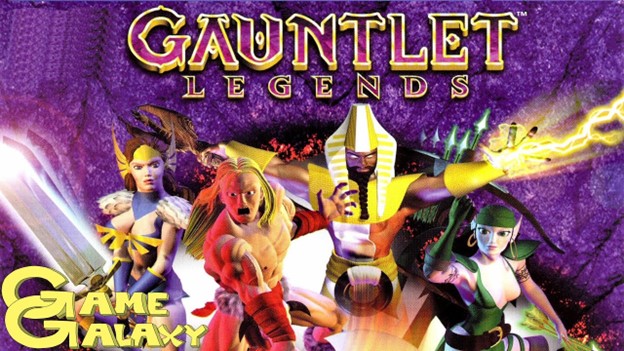 Co-developed by Atari Games and Midway Games in 1998, Gauntlet Legends is based on a fantasy-inspired hack n slash genre.
The game plots revolve around a mage, Garm, who summons a demon named Skorne using a set of Runestones. However, this does not turn out as expected and things quickly get out of control. Skorne crushes the mage Garm and imprisons his soul in the Underworld. Due to their potential in harming Skorne himself, he scatters the runestones all over the 4 kingdoms.
Players set out on a journey and travel through the 4 kingdoms to collect the scattered runestones. They must pursue Skorne to the Underworld and destroy him.
Get yourself Pandora Platinum's latest tabletop arcade before the supplies run out!
Pandora Box Arcade Gaming News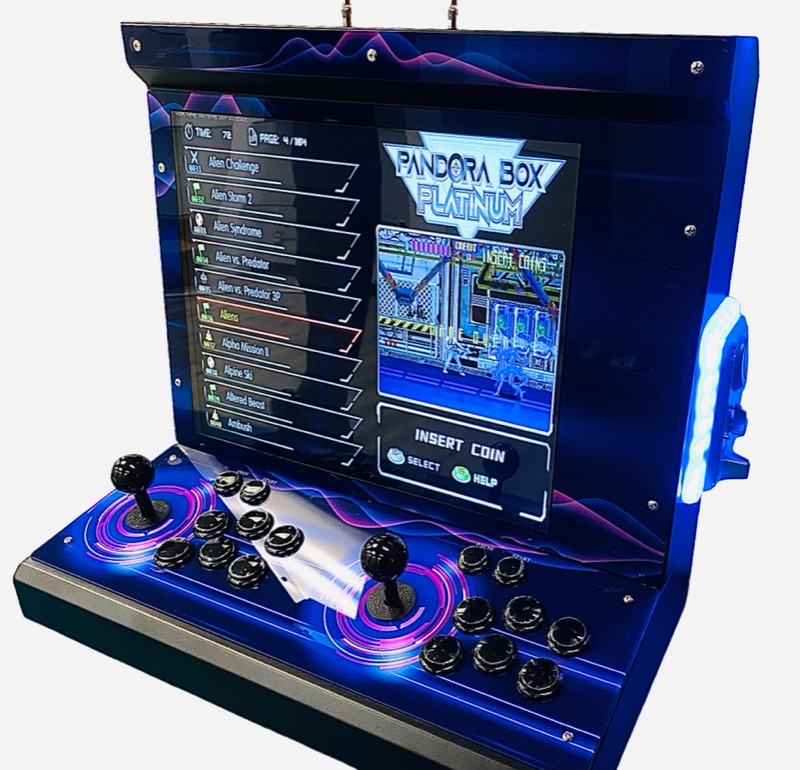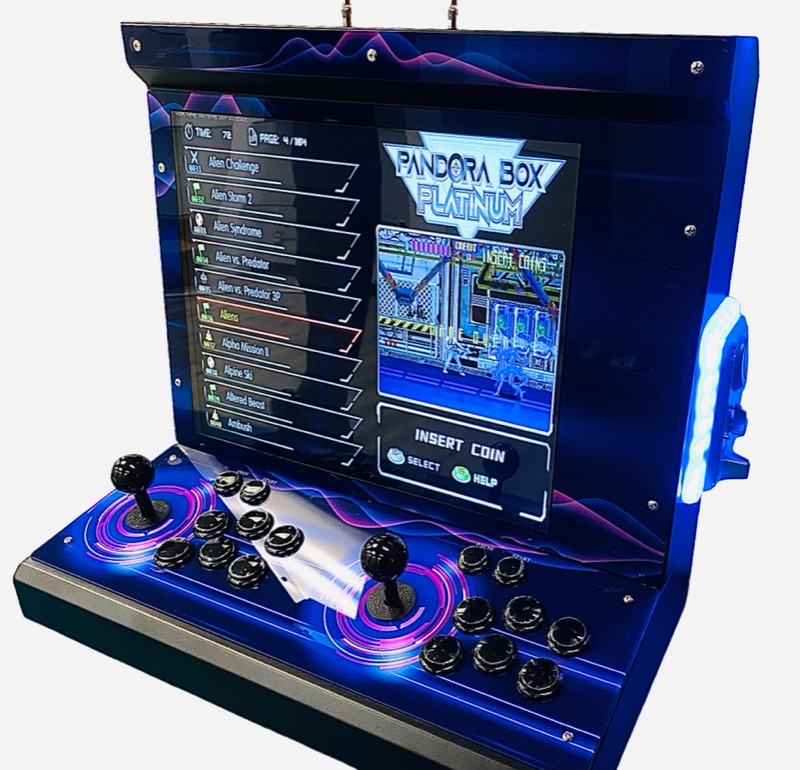 Arcade has come a long way. Embrace the latest tabletop arcade by Pandora Platinum which is the ultimate arcade evolution conforming to modern-day standards. ...