Marvel vs Capcom 2 Arcade Not Forgotten with Pandora Platinum Pro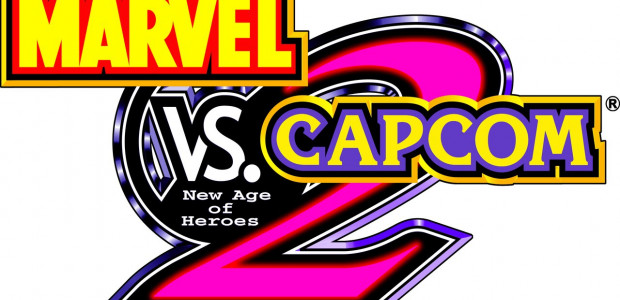 ​Brace yourselves Pandora Box Arcade Platinum Pro retro arcade gamers because I am going to break some news that will make you walk on air! It is about time that the Pandora Platinum retro arcade gamers get the long-deserved rejuvenating news that Marvel vs. Capcom 2 is Back and Playable on Pandora Platinum!
Before you just quit the article and head over to play the game, wait a moment. Yes, I know most of you know about the game and the wild crazy spell that it had on you back then. However, it is worth taking some time out and seeing what this game has been all about.
Marvel vs. Capcom 2
Marvel vs. Capcom 2: New Age of Heroes is a 2000 crossover fighting game, a game featuring characters from 2 different universes and timelines in a single setting and gameplay. The game was developed by Capcom making it the fourth installment in the Marvel vs. Capcom Series. Marvel vs. Capcom 2 is a direct successor to Marvel vs. Capcom: Clash of Super Heroes, the third installment in the Marvel vs. Capcom Series.
Marvel vs. Capcom 2 took on several features from its predecessor while also bringing in new significant changes. The game features similar tag-team-based mechanics to its predecessor and features all-new three-on-three combat gameplay with a more simplified control system. Marvel vs. Capcom 2 also features an all-new character assist system in the game. A noticeable change in the game visuals is the use of 2D characters in front of a 3D background, unlike the previous installments that featured only 2D backgrounds. Moreover, there is an all-new 'snapback' feature as well.
Popularity
Marvel vs. Capcom 2 had been a critical commercial success back in its early days. It was originally first released for the Japanese Sega NAOMI arcade platform machines only. So much so was the popularity that the game, way sooner than later, found its way on several different consoles as well: Dreamcast, PlayStation 2, PlayStation 3, Xbox, Xbox 360, as well as iOS devices!
GameRankings gave Marvel vs. Capcom 2 a 90% rating on Dreamcast. Metacritic also rated the game 90% on Dreamcast as well as 82% on Xbox 360 and 85% on PlayStation 3.
Marvel vs. Capcom 2 caught the attention of almost every major gaming publication. Destructoid gave it a 9/10 score on Xbox 360, GameSpot rated it 8.4/10 on Dreamcast while IGN gave a 9.3/10 score on Dreamcast and 8.2/10 on PlayStation 2. Furthermore, NextGeneration rated Marvel vs. Capcom 2 a 9/10 score on Xbox 360!
Such was the scale of its popularity. And now, since Marvel vs. Capcom 2 can be played and restored in true Arcade form with the Official Pandora Box Arcade Platinum, an all-new round of ratings is just around the corner!
Gameplay
In the game, players select a 3-member team to compete against another 3-member team in a one-on-one tag-team-based battle. Refining the Variable System, the game allows the players to tag in other team members at any point during the combat. Re-implementing the "Variable Assist" gameplay mechanic, players now can call upon one of their off-screen team members to perform a single special move, which can be one of the three types, to aid them.
Team characters currently waiting aside and not in active combat will slowly regenerate their health bar as they continue to wait. The winner, for instance, is Team A, if the other team, let's say Team B, loses all of its characters' life gauges (health bars) within the time limit. Another winning factor is based on the game clock. When the clock timer runs out, the character with the most remaining health is declared the winner.
Besides the life health gauges at the top, there is another meter at the bottom which progressively fills for each character as it continues to deal and receive damage during the combat. When it is filled, it allows the players to perform special techniques such as hyper combos, delayed hyper combos, and variable combinations as such.
Moreover, the predecessor, Marvel vs. Capcom: Clash of Super Heroes, implemented a six-attack buttons control scheme that separated into three pairs of low, medium, and high-strength punches and kicks. However, Marvel vs. Capcom 2: New Age of Heroes implements a variation of this control scheme. Now there are four attack buttons and 2 assist buttons for the six-button control scheme.
Marvel vs. Capcom features the following game modes:
1: Single Player Mode​
In this mode, the player competes against computer-generated opponents in a 3-member one-on-one tag-team-based combat.
2: Online Multiplayer Mode
In this mode, players compete against each other in a 3-member one-on-one tag-team-based combat. There had been online support for the game, but it was restricted to Japan only. Later on, not the original arcades though, other consoles integrated the support for online multiplayer as the game made its way onto the console platforms
3: Arcade Mode
In this mode, players defeat seven computer-controlled teams to reach the final boss character, Abyss, who can undergo three different forms.
4: Versus Mode
In this mode, two players get to play and combat with each other.
5: Training Mode
In this mode, players can practice their combat moves and combos' strategies as well as tune some in-game settings such as the number of bars available for the Hyper Combo Gauge.
6: Score Attack Mode
In this mode, players fight against an endless incoming wave of computer character opponents. Players get a score point every time they defeat an opponent. The goal is to stay alive and survive the incoming hostile wave of opponents for as long as possible.
Marvel vs Capcom 2 features a great and huge rooster collection of 56 playable characters in the game from the Marvel and Capcom Universes. The game also features three original characters as well: Amingo, Ruby Heart, and SonSon.
In the arcade version, half of the characters are locked initially but are unlocked as the revenue increases. Moreover, in the console versions, 24 characters are available to start the game with, and the remaining 32 are unlocked via in-game experience points. However, for the PlayStation 3 and Xbox 360, all of the characters are unlocked from the start.
1) Marvel Characters
2) Capcom Characters
Marvel vs. Capcom 2 on Pandora Box Arcade Platinum Pro
And now, coming to my last point, this legendary game has made a comeback and can be emulated and played on the Marvel vs. Capcom 2 Arcade Pandora Platinum Pro home-compatible retro arcade console! So, it's time now to gear up and get ready for some intense Marvel vs. Capcom 2 fighting.
Don't forget to tell your friends that Marvel vs. Capcom 2 is Back and Playable on the Pandora Platinum.
Pandora Box Arcade Gaming News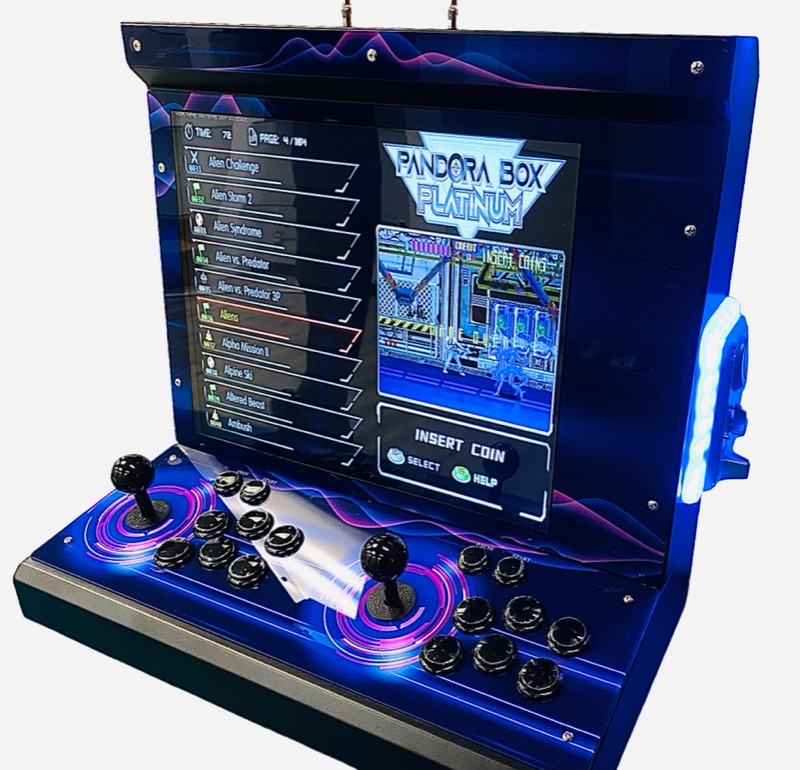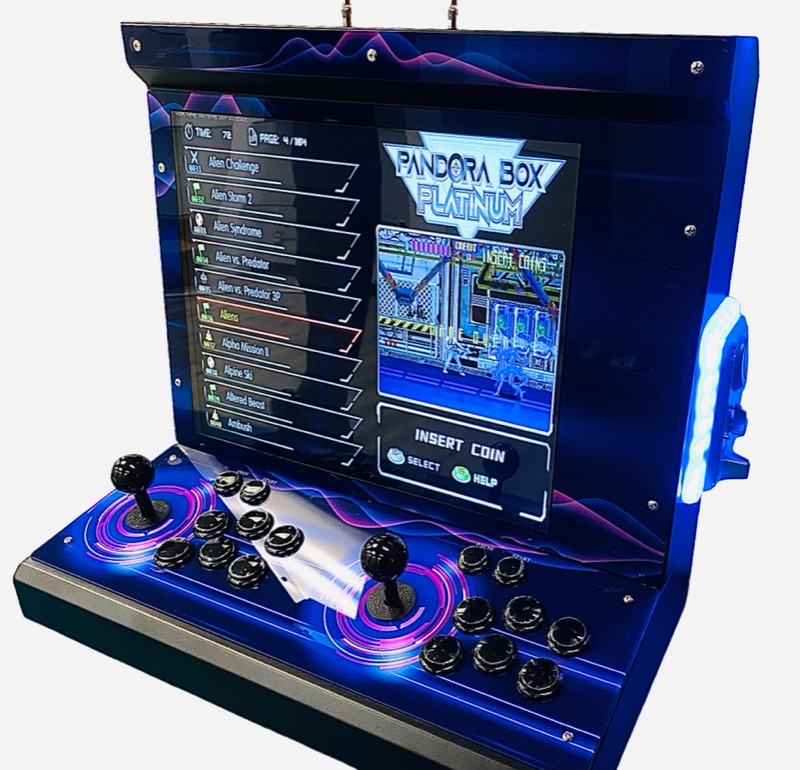 Arcade has come a long way. Embrace the latest tabletop arcade by Pandora Platinum which is the ultimate arcade evolution conforming to modern-day standards. ...